Sale!

LED Downlight WiFi TUYA Smart Life Dimming Spot Bluetooth lamp 7W 9W 15W RGB Change Warm Cool light Work with Alexa Google Home
Description
ZH united LED Downlight WiFi Smart life APP Dimming Light lamp 5W 7W 9W 15W RGB Color Changing Warm+Cool light Work with Alexa
1.Voice Control:Moes smart LED downlight is compatible with Amazon Alexa,Google Home and IFTTT.Just issue a voice command to turn your lights on/off,or even switch your lights to the specific color you like. No hub required and easy to install. Attention: WiFi smart LED downlight only supports 2.4 GHz Wi-Fi network.
2.Timing and Ultra-long Distance Remote Control:Even you are not at home, you can control your smart downlight on/off with your phone via Smart Life App. Easily set custom schedules for your smart downlight. Customize your home light system, like setting lights to turn on at dusk or turn off at sunrise in advance.
3.Group Control&Control Together:You can create a group for all of your smart downlights and control them all with just one command.And also you can share it to other family members via 'smart life' app,they can also control it at the same time.
4.RGB+C+W Led Downlights:Savor yourself and make your space more creative with MOES Smart downlight.Bring color to your home with vibrant,mood-enhancing RGB light. Choose from 16 million colors(2700k-6500k) and shades of white to instantly change the look and atmosphere of your room. Different scene modes optional
5.Energy Saver&Multipurpose:Compared with ordinary bulb,Moes smart downlight will save up to 60% energy consumption with LED technology. Last longer and energy saver.Save your electricity charge with newest lighting technology. This bulb can be used anywhere with high temperature and humidity resistance you need colorful light such as home indoor lighting, hotel, meeting room, museum, restaurants, bar, cafe, holiday decoration, birthday party.
Parameter:
Product Color: Smart downlight(RGBCW)
Voltage:AC 110-250V/50-60Hz
Wattage:5W 7W 9W 15W
Material:Acrylic
Compatible with:Alexa、 Google Home、 IFTTT、 Smart light、TUYA
Lumen:9W=900lm 7W=620lm 5W=400lm
FAQ
1.Why the light doesn't light up?
Please check the wire connection. Don't need to connect the ground wire. The live wire is connected to live wire, and the neutral wire is connected to the neutral wire.
Please check if the master switch is turned on.
2.Why can not the light connect to WiFi?
Please make sure that the WiFi is 2.4GHz.
Please make sure whether it is too far away from WiFi.
Please make sure whether to turn on the mobile phone Bluetooth.
Please check your WiFi if has been connected with too many devices.
3.Why doesn't the light work when it is installed outdoors?
Please connect it with WiFi and Bluetooth beside the router firstly, then you can put it outdoors. Keep the phone connected to the Internet and turn on Bluetooth, the light can be controlled by the phone even if it is far away from WiFi.
4.Why does the light automatically turn on without any control?
Please check if you have set a timed turn on for this light on the APP.
Please check if the network will be interrupted suddenly. If the network is interrupted, the light will lose the connection and turn on.
5.Why can't the light flash after wiring?
Please repeat to turn on/off the main switch slowly several times. In generally, after turn the main switch on and off 3 times slowly, it will flash after several seconds when turn on for the fourth time.
How to connect smart lights
Please scan the QR Code, or get Smart Life downloaded from App Store or Android Market.
Choice 1 : Add Manually (Please turn on your phone's Wi-Fi network)
1.1 Add Device:
Click"+" to add a device. (Please turn on your phone Wi-Fi network)
1.2 Go to add the Smart Bulb(Add Manually)
Click "lighting button to choose Light Source (Wi-Fi) or Light Sorce (BLE+Wi-Fi)
1.3 Add the network:
Select 2.4GHz Wifi network and enter password.If network is 5GHz,
please switch to 2.4GHz network;
Retet the device via below 2 modes:
EZ Mode
Manually add lighting equipment and select WiFi connection;
Power on the bulb with power switch, and repeatedly, turn on-off-on-off-on the switch to activate the bulb into rapid blinking status.
Wait till the bulb rapidly blinks (about 0.5 second per blink).Click the confirmation button.
AP Mode
If the bulb can't be connected via EZ mode, try to click "AP mode" on the right corner of the top.
Power on the bulb with power switch.
When the bulb is rapidly blinking, then turn on – off- on – off – on the switch to ensure that light is slowly flashing. Click the confirmation button.
1.4 Add Device:
When adding device and scaning devices, please ensure the Wi-Fi is good ( or ensure the wifi is 2.4GHz network).
If the device connection is over time, please click "cancel" button,ensure that the network is 2.4GHz Wi-Fi network again, switch AP mode, and then restart the connection.
1.5 Add Device:
Register this device on Cloud and initialize the device, then connect successfully.
1.6 Add Device:
Once adding the device successfully, you can click the "Smart Bulb" to rename the device, and click the "Done" button to adjust the Smart Bulb.
Choice 2 :Auto Scan (Please turn on your phone's Bluetooth and Wi-Fi)
2.1 Add Device:
Click "+" to add a device.
2.2 Go to Add the Smart Bulb(Auto Scan)
3.2.1 Recognize the smart bulb automatically, then click "Go to add" button to connect;(Bluetooth can auto scan the device)
2.3
Click "+" on the right side of "Bluetooth Device" to add Wi-Fi;
2.4
Connect the smart bulb by 2.4GHz Wi-Fi: Input Wi-Fi Name and Password.
2.5
When connecting the device, please place your router, mobile phone and device as close as possible;
2.6
The device is connected successfully, you can rename the device. Click the "Done" button to adjust the smart bulb.
Adjust the Smart Bulb:
Adjust the smart bulb color temperature:
Cold light and warm light;
Adjust the Light color (There are 160 thousands colors to change):
Brightness adjustment and saturation;
Multiple scene modes:
Night,Read, Working, Leisure, Soft, Colorful, Dazzling and Gorgeous. Click the "Edit" button to edit Scnce Name, Scene Color, Color Flash Mode, Color Flash Mode and Color Flash Speed then click "submit";
Voice recognition function :
Change colors according to the rhythm of the music.
Creat a Light Group
1.Click"Create a home"
2.Eidt the name,set the home location, and slecet the rooms. Click the phone right corner "Save"
3.Return to the Main interface "Home", click the phone left corner to manage.
Enable Smart Life skill in Alexa APP
Choose "Skills" in the options bar, and the search "Smart Life"in input box.
Select Smart Life in the search results, and then click "Enable Skill"
Then input the user name and password that you had previously registered,
Only support the account in the United States.
Control Smart Bulb by Voice
After the above operation is successful,
you can control the bulb via Echo.
Discover devices
Firstly, you need to say to Echo:
Echo(or Alexa), discover my devices.
Echo will start to find the devices which is added in Smart Life APP, which will take about 20 s then it will tell you the result.
You can also click "Discover devices" in Alexa
APP, then it will show the devices that found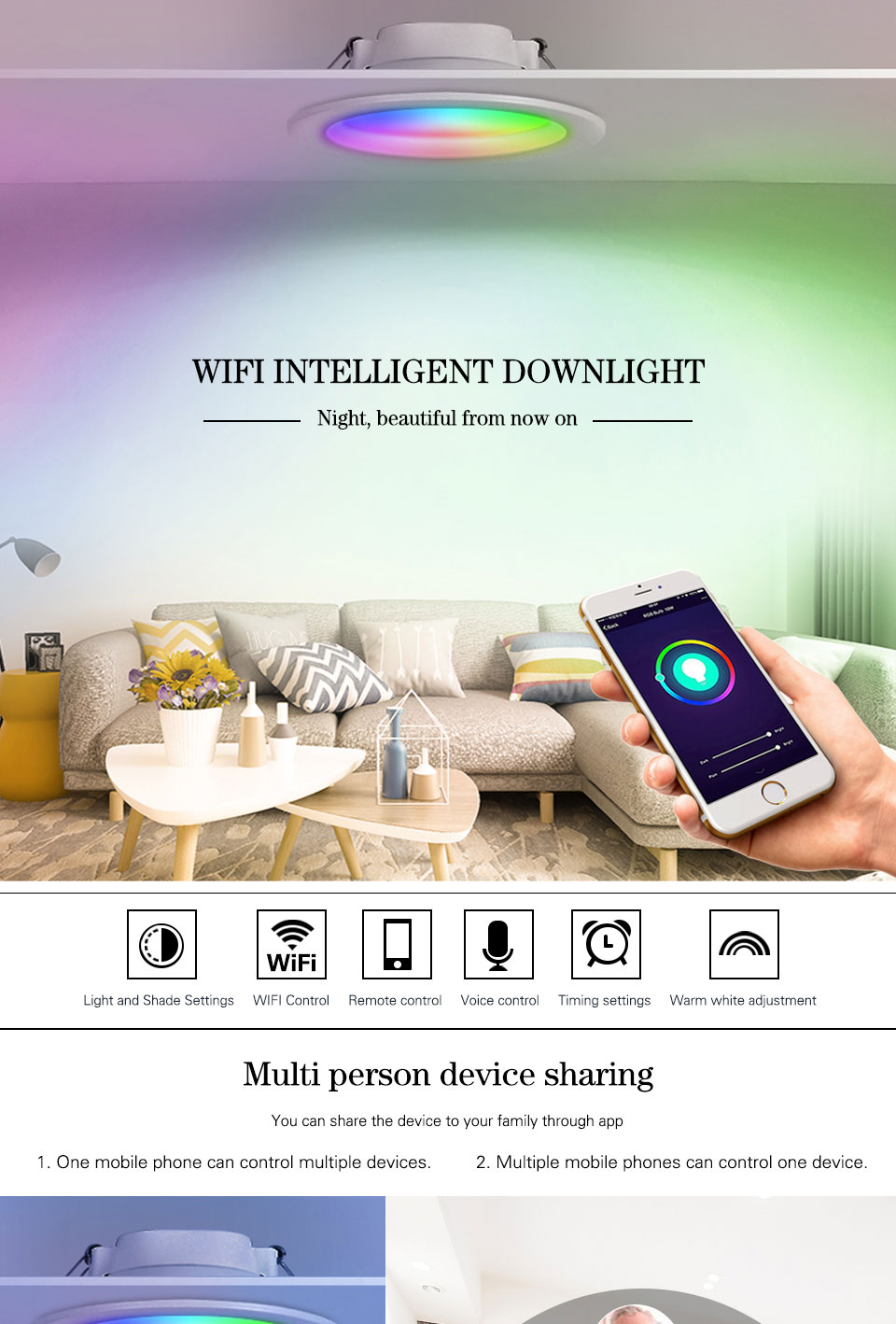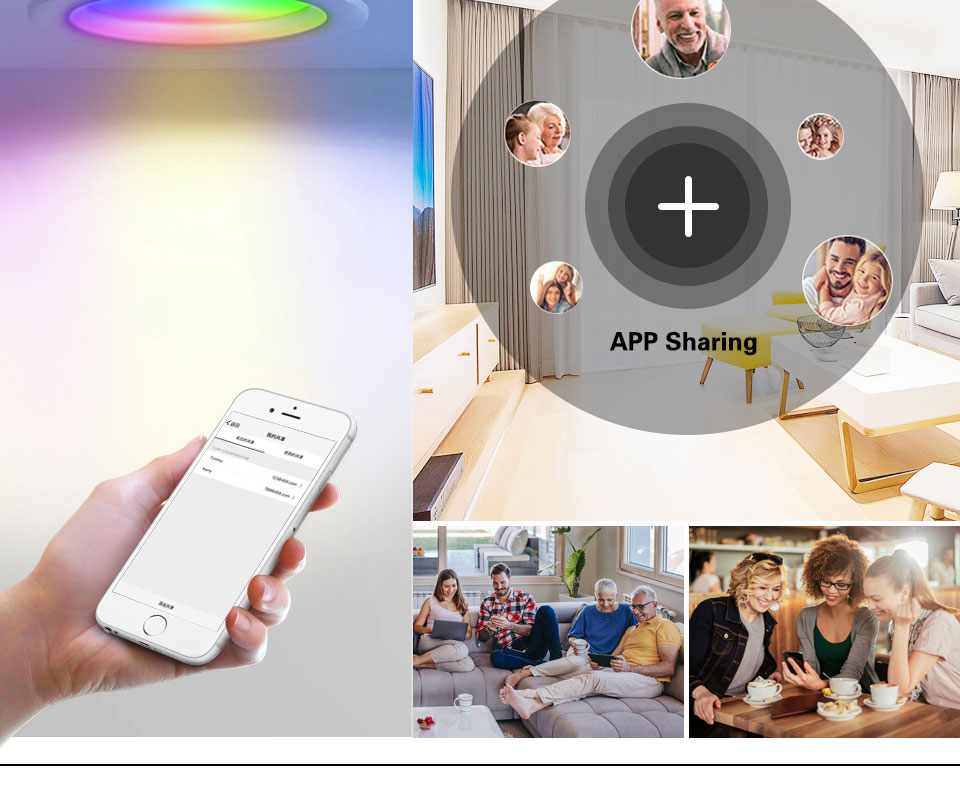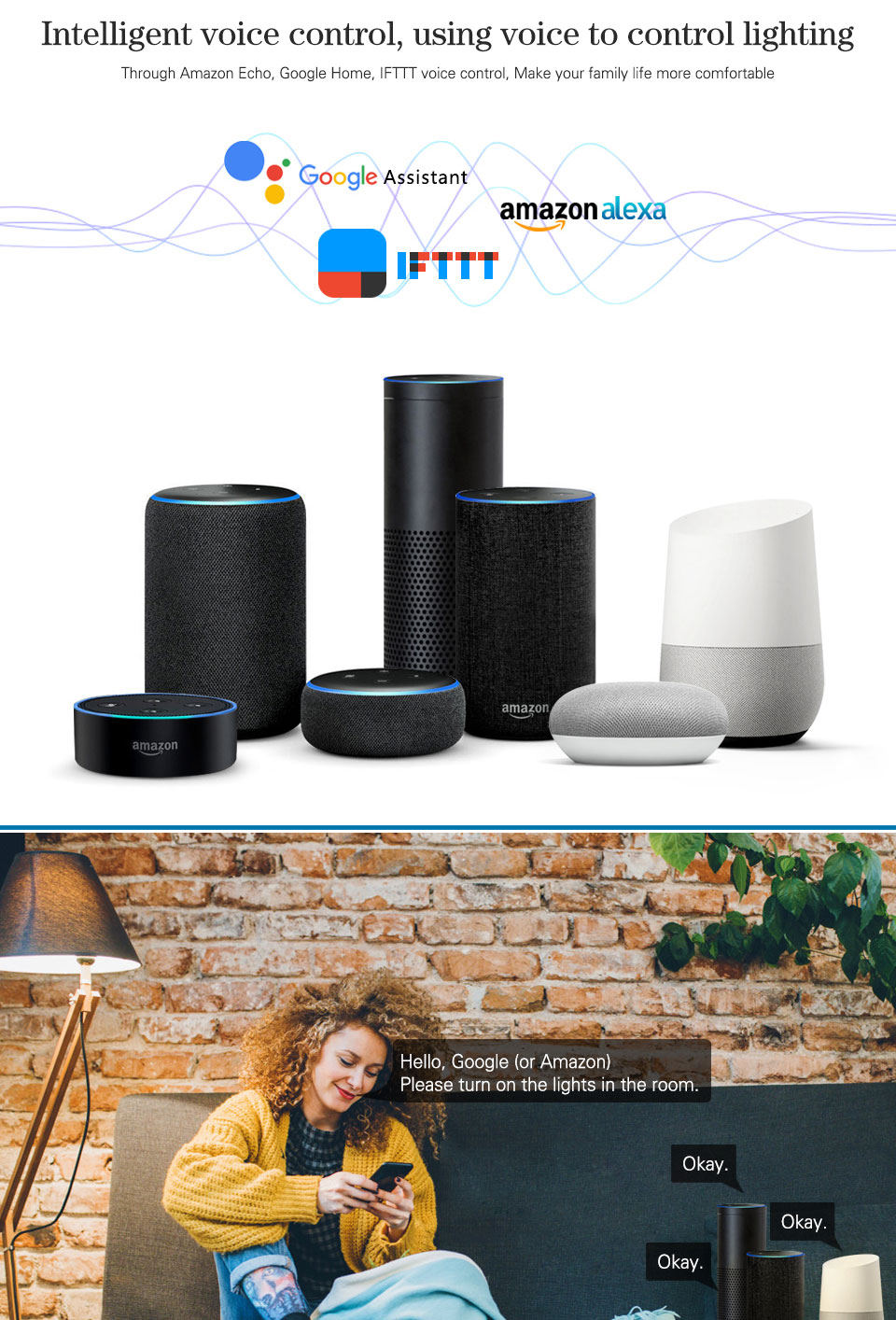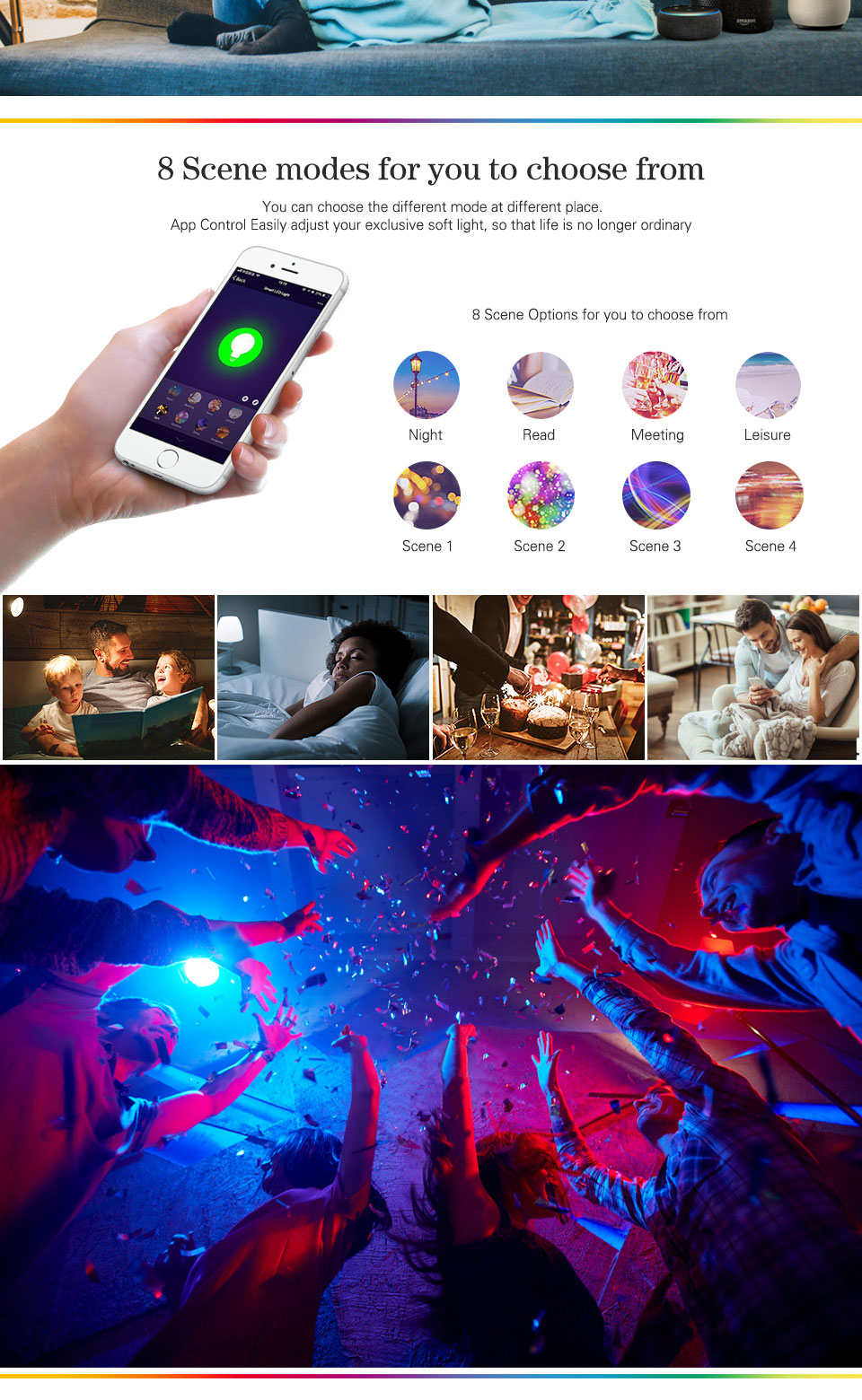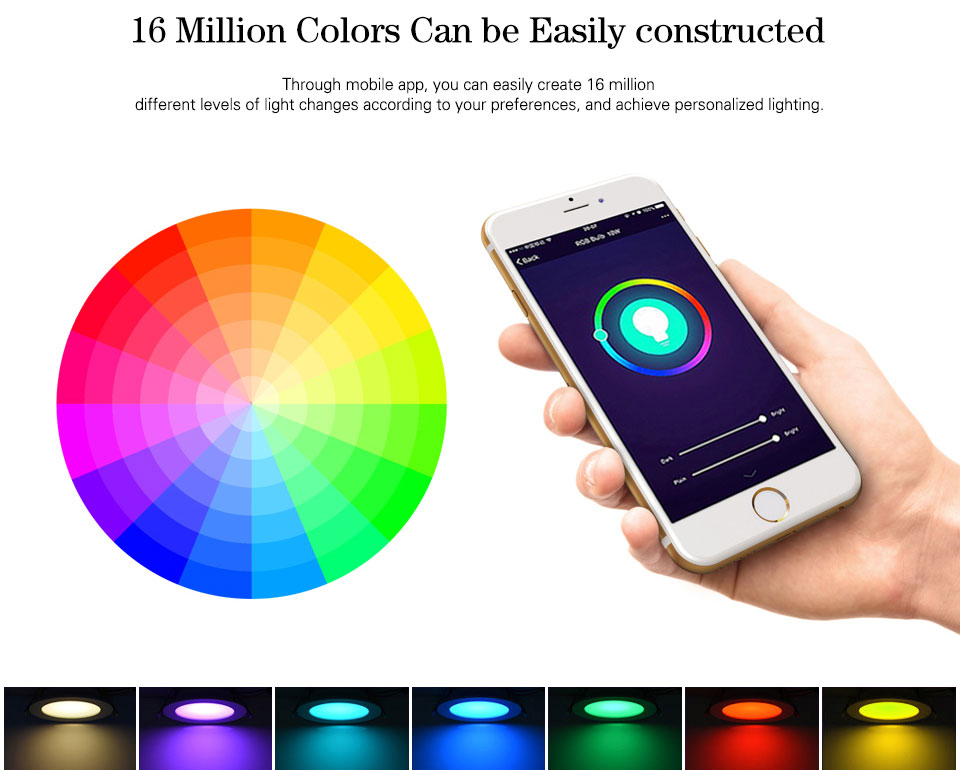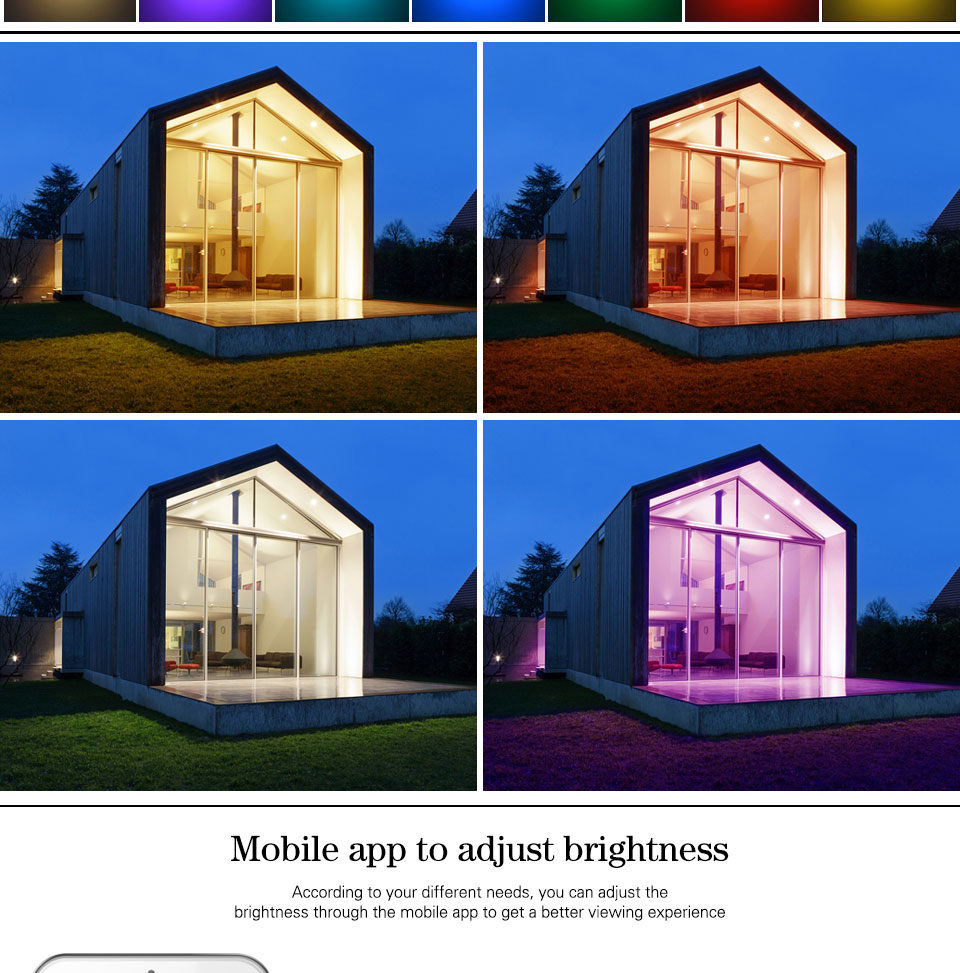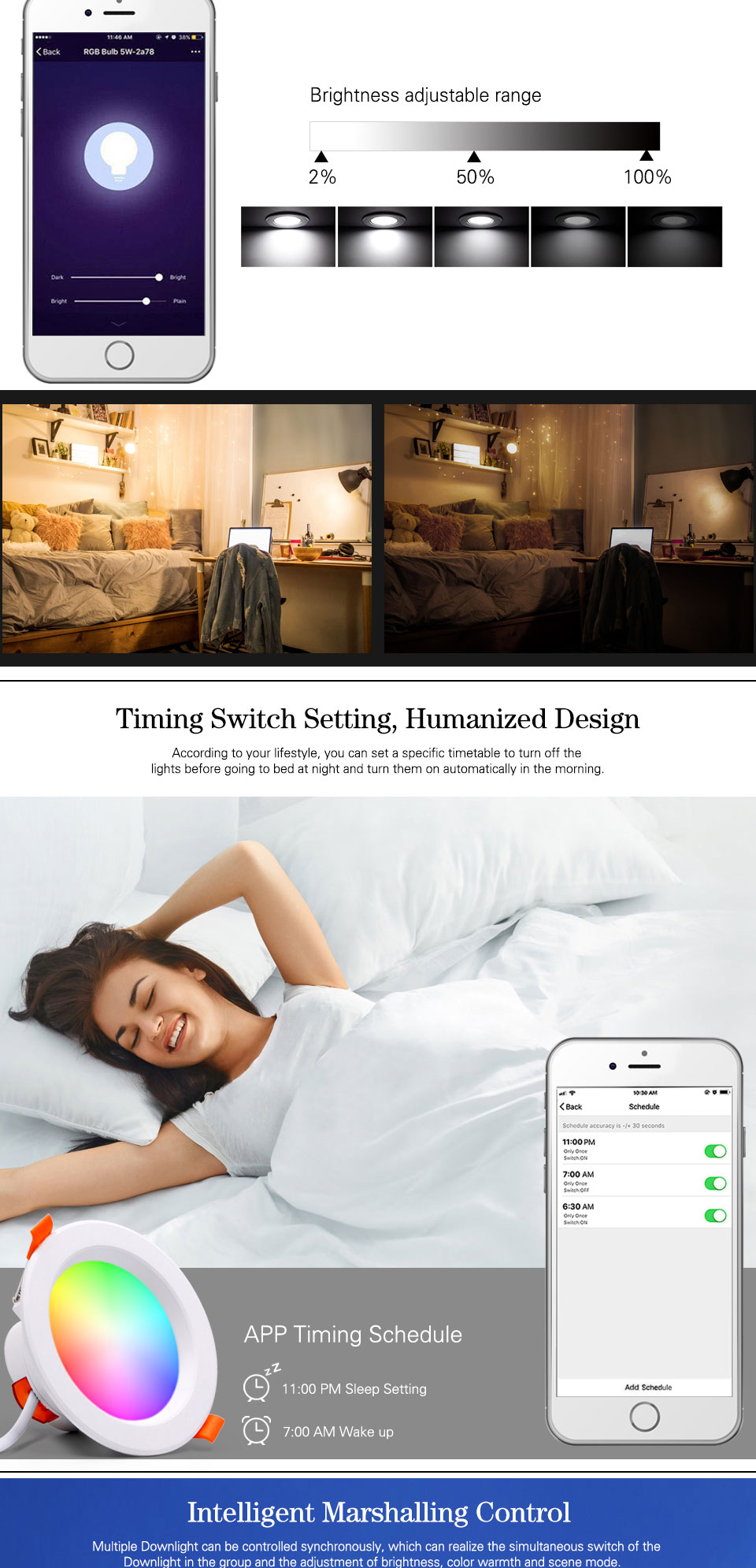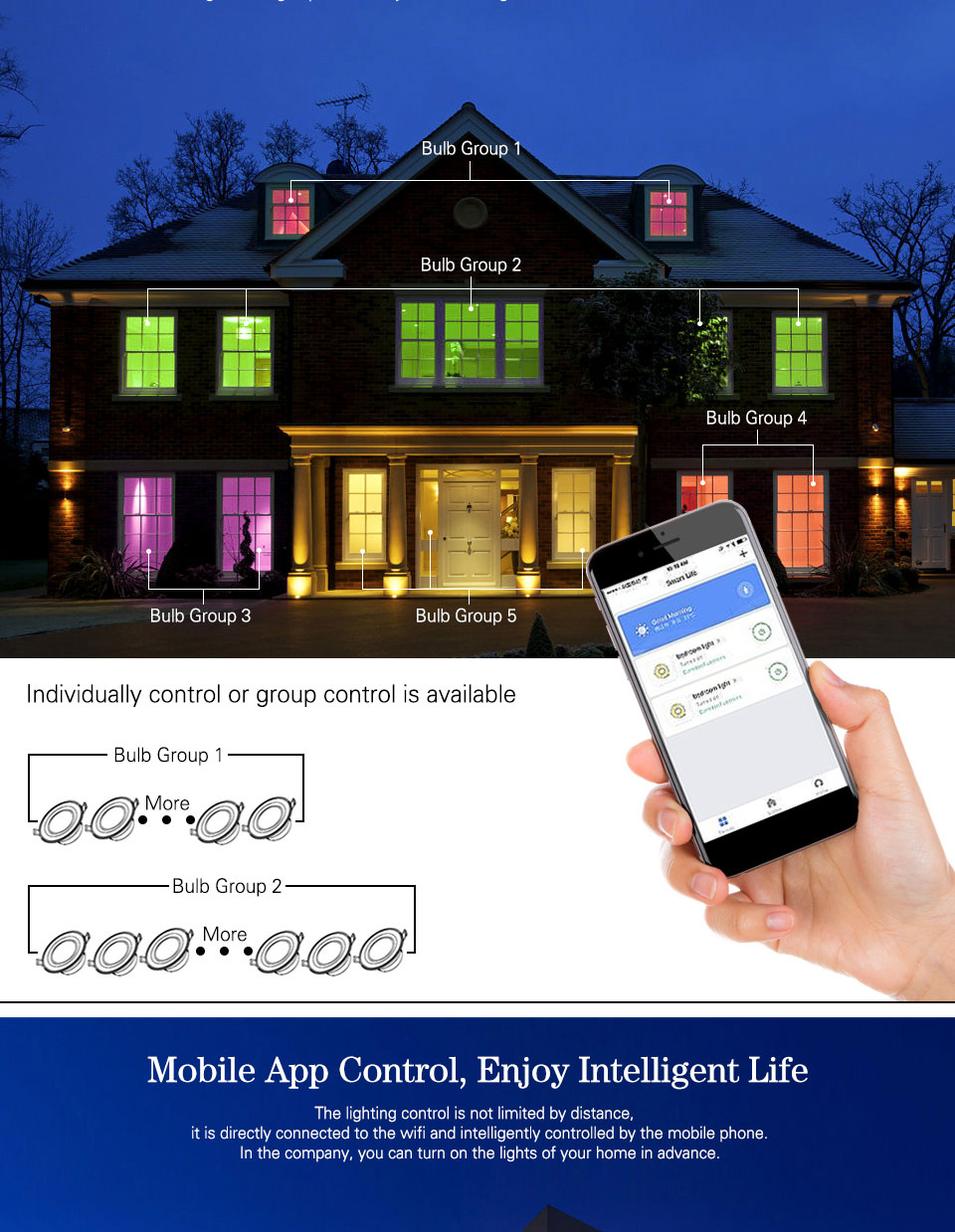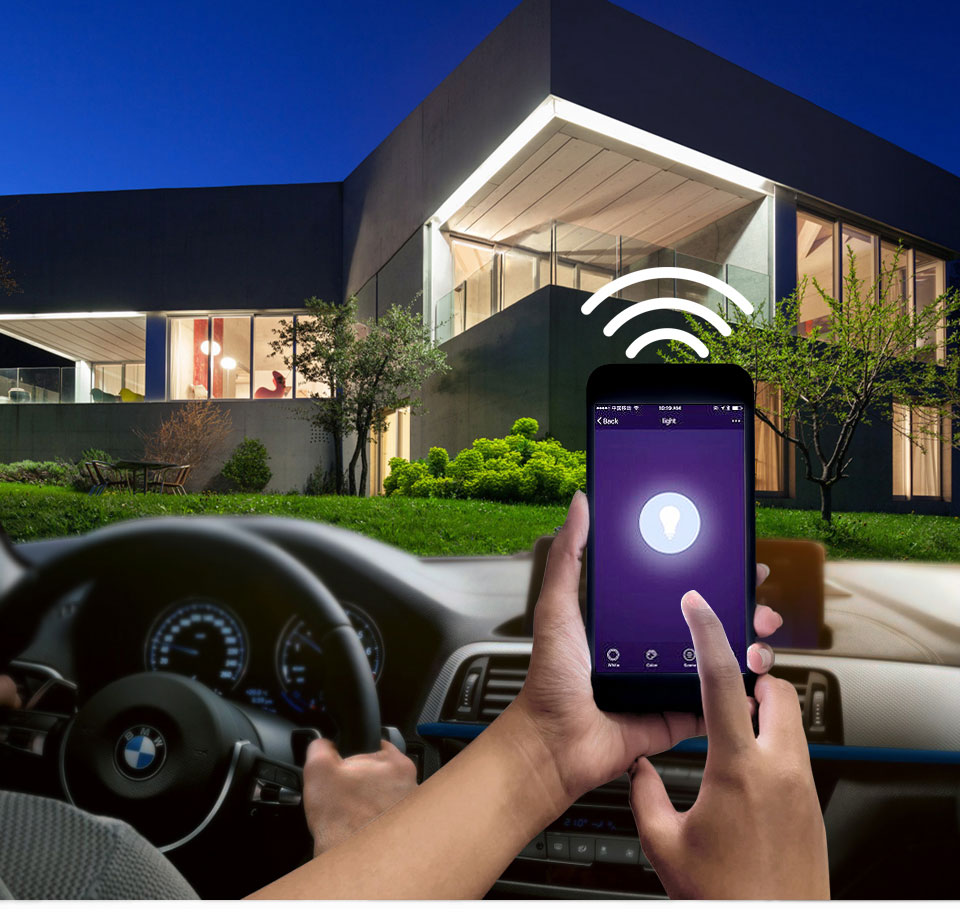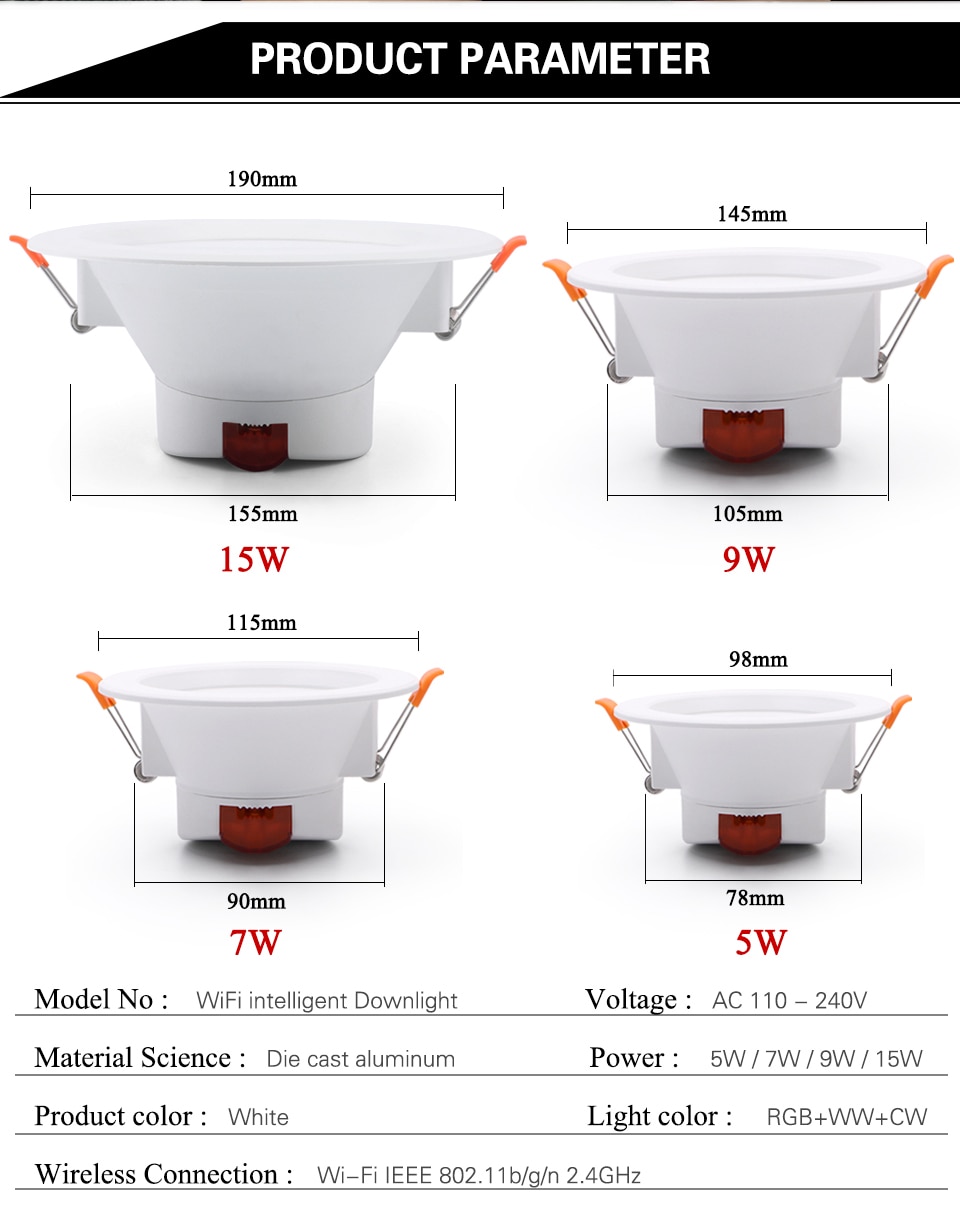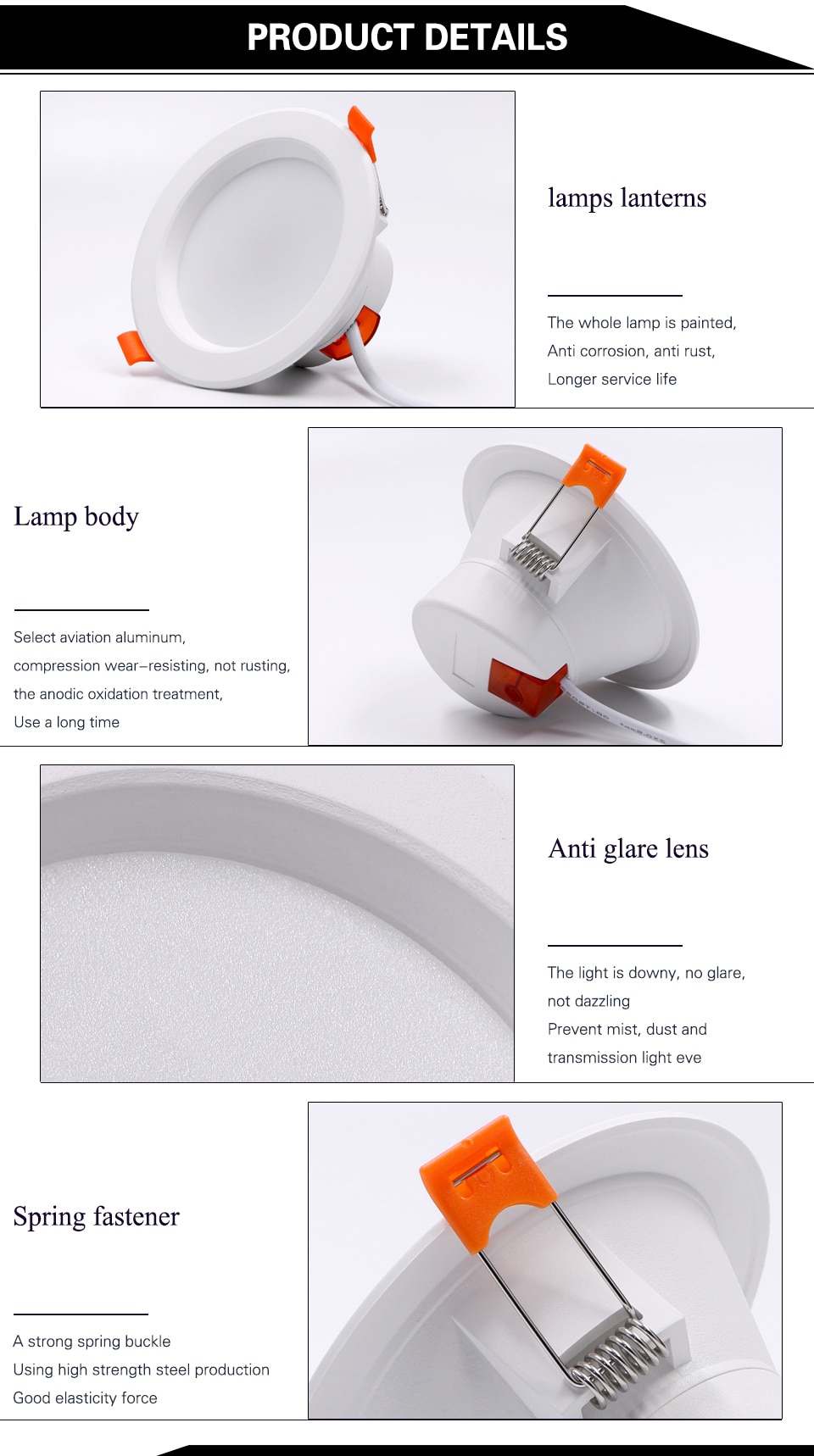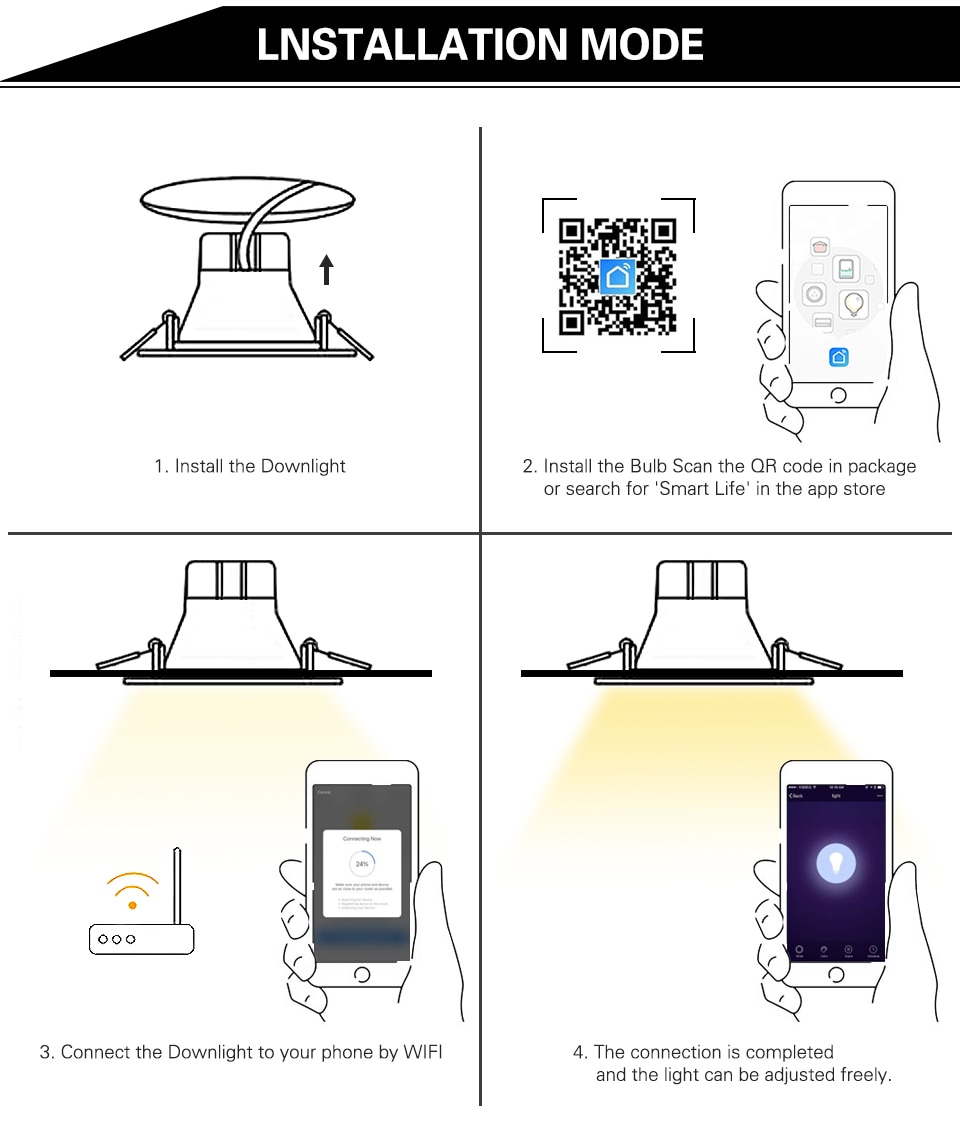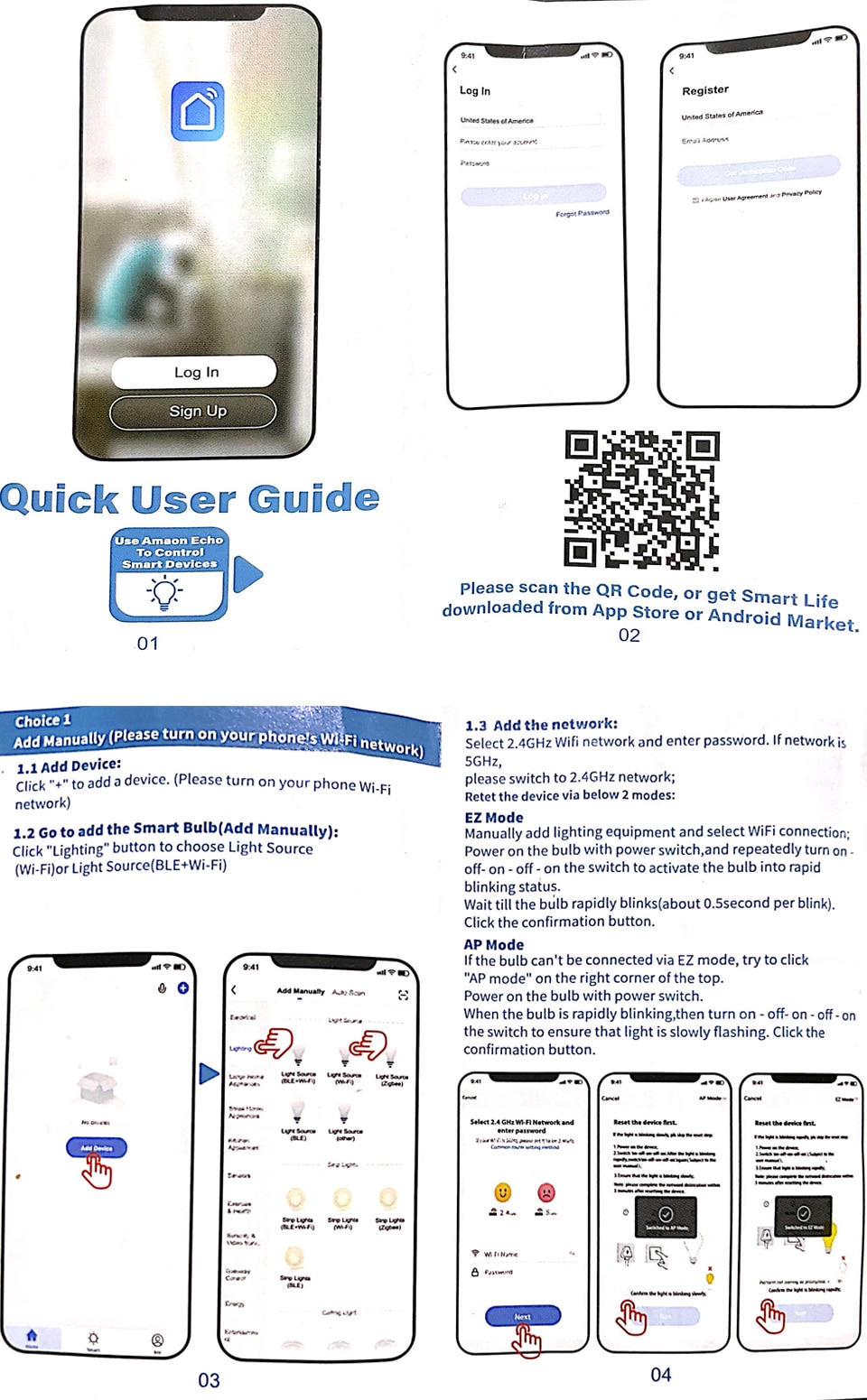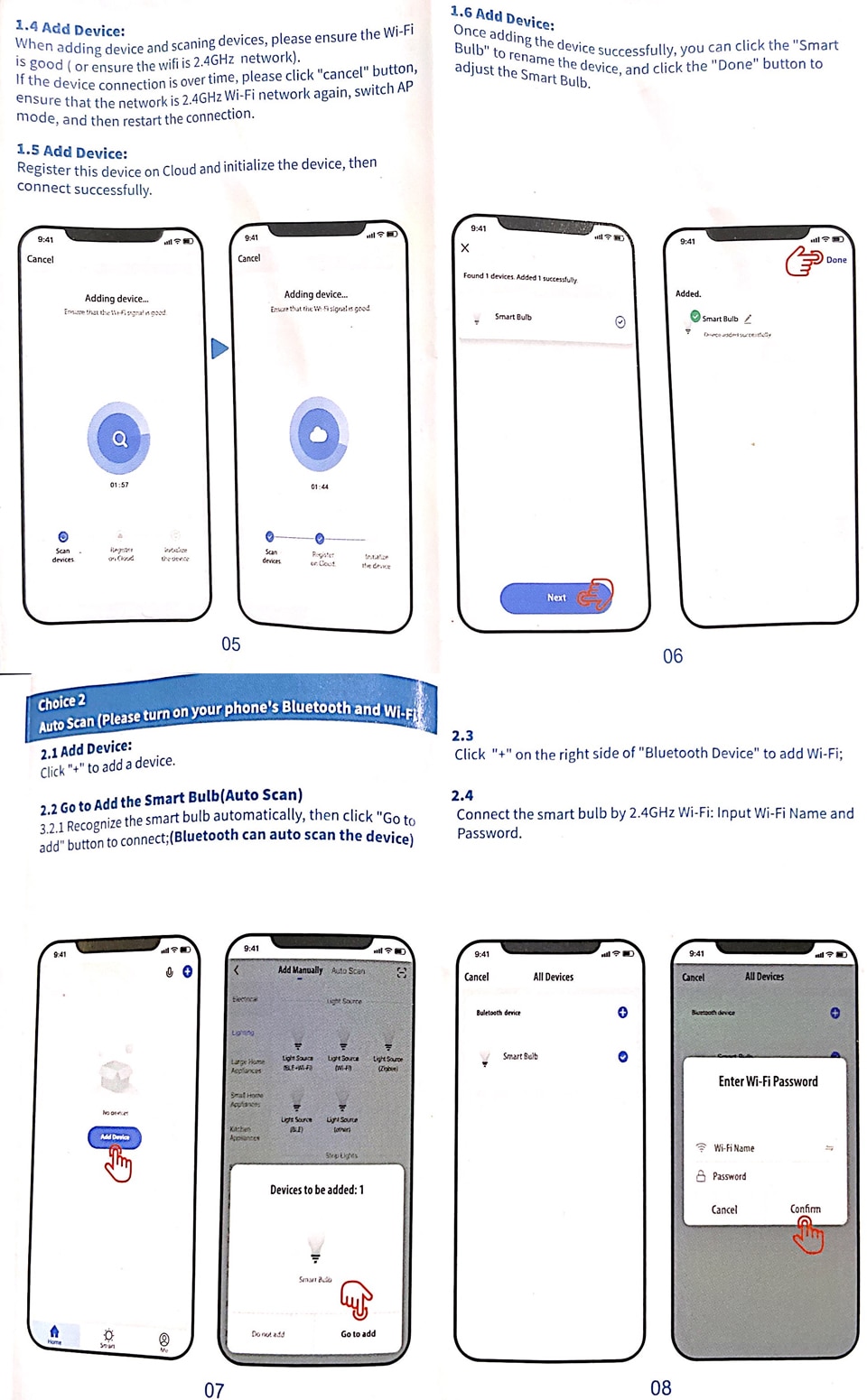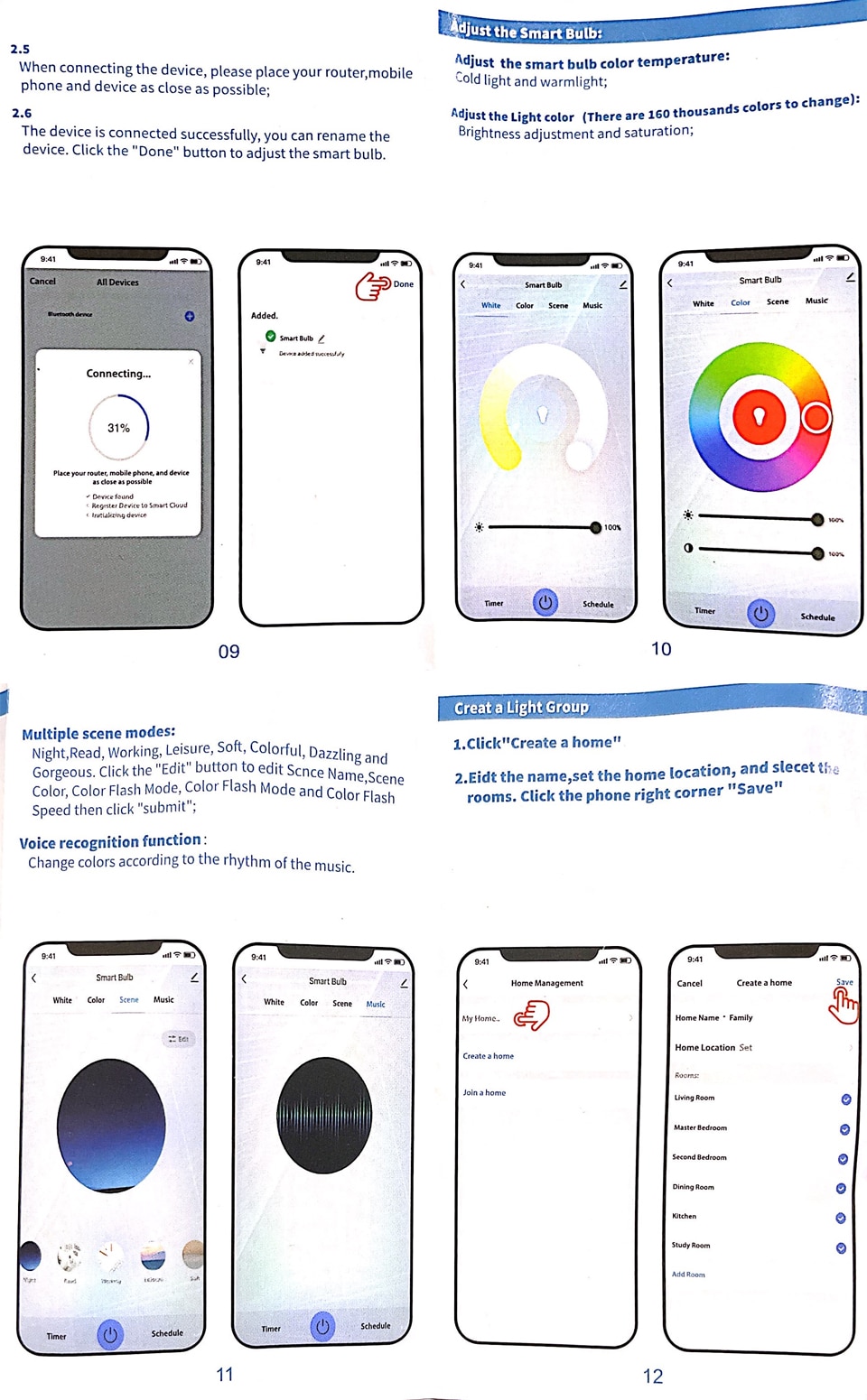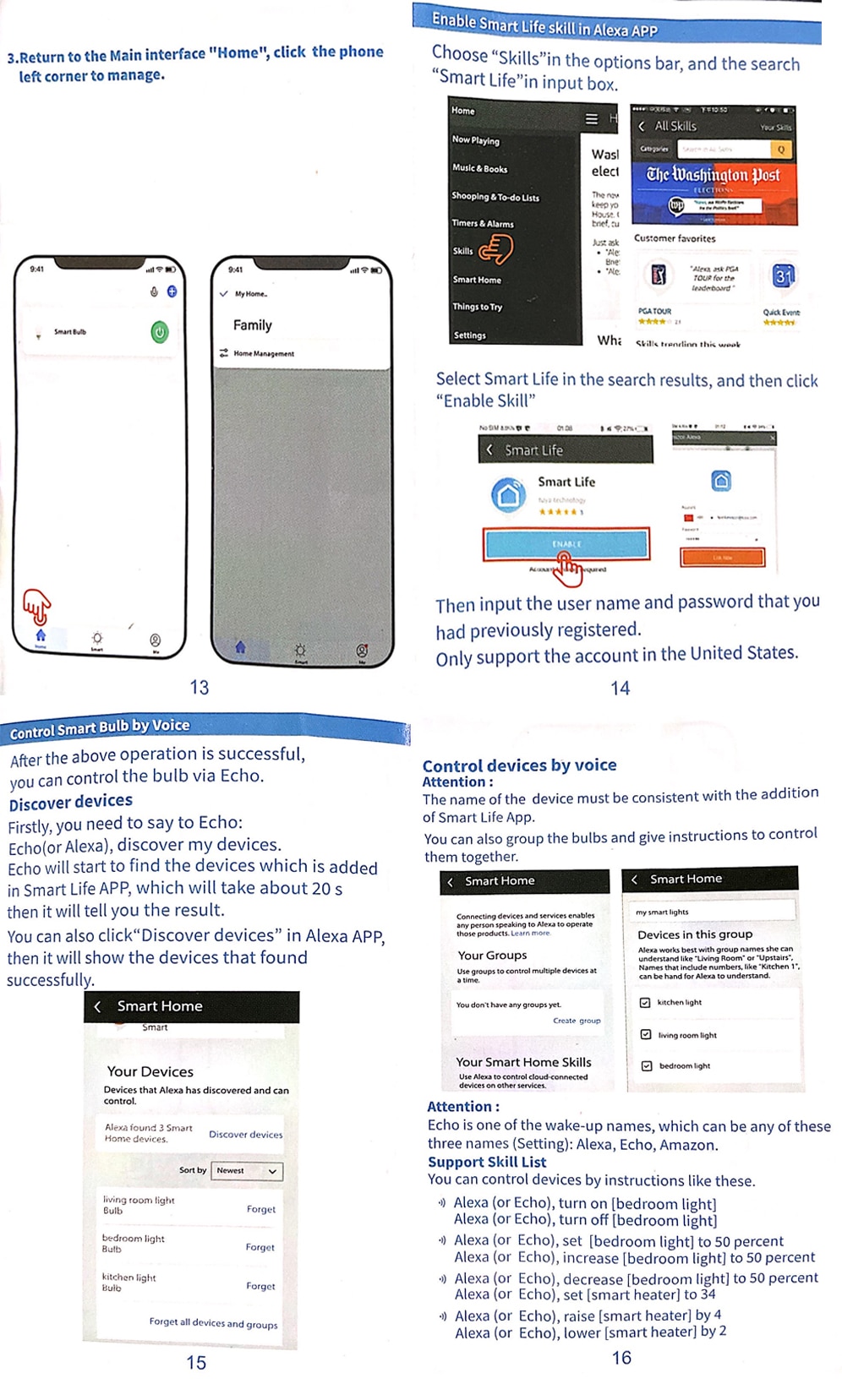 Additional information
| | |
| --- | --- |
| Brand Name | ZH United |
| Origin | CN(Origin) |
| Certification | CCC, ROHS |
| Switch Type | Remote Control |
| Voltage | 220V |
| Power Source | AC |
| Model Number | WIFI smart downlight |
| Application | Bed Room |
| Warranty | 2 years |
| Material | PVC/Plastic |
| Is Dimmable | Yes |
| Light Source | LED |
| Power Tolerance | 5% |
| intelligent | downlight |